We at FSW are proactive and not afraid to take on a challenge. One of our advisors, Toby, recently took on a gritty and formidable task with his brother Josh, namely climbing up Mount Kilimanjaro, the tallest mountain in Africa. This venture, however, doesn't just show incredible determination but also philanthropy, as the campaign was in support of a brilliant cause supporting Parkinson's Disease research at the University of Sheffield. Thus, in order to gain a greater insight into his achievement, we have conducted an interview.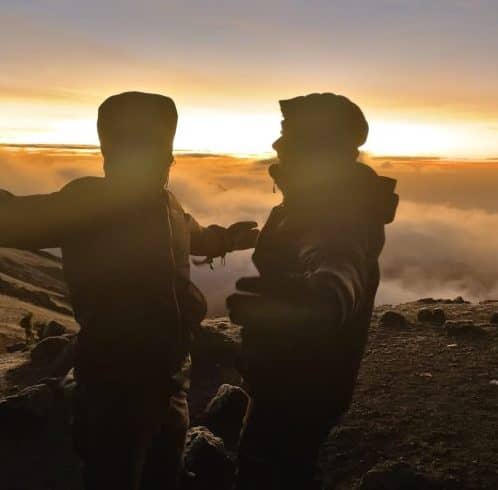 What made you choose to take on this challenge and why?
For years I've wanted to climb Kilimanjaro to see how I perform outside my comfort zone and with a big goal ahead – to stand on top of the highest point in Africa, 5,895m (19,340 ft) high. The allure of this challenge is being stuck in it with no easy way out; you either continue to go up or it's a few days (excluding emergency helicopter!) to get down to a hot shower, bed, and normal oxygen levels. This is something you don't get to experience in day-to-day life and it's fun to leave the comfort zone every once in a while! My brother Josh also likes a challenge, so we booked it with just 6 weeks to train. Although neither of us are keen hikers, we chose Kilimanjaro specifically as our Grandpa was stationed in Kenya post WW2 for National Service; he saw Kilimanjaro but never climbed it, saying "you'd be mad to!" when asked if he'd ever given it a go.
What does fundraising for this cause mean to you?
Sadly we lost our Grandpa three years ago, which had a big impact on our family but particularly on our Grandma (and his wife) June, who lives with Parkinson's. The loss accelerated her Parkinson's symptoms quite drastically and unfortunately symptoms only seem to get worse over time. She has good and bad days but without a cure or an advancement in treatments, the situation will only deteriorate over time. We'd love to see the money raised go to good use by funding The University of Sheffield Parkinson's Disease Research.
How do you feel about taking on this challenge?
Mixed feelings! We were super excited for the challenge, entering into the somewhat unknown with high altitude, long days of hiking and varying temperatures from 30C when we started, to -20C at the summit. From our humble beginnings in Chester, circa 10 metres above sea level and with few hills, we weren't exactly born to do this! With that came nerves and some apprehension, noticeably with both Josh and I when the plane set off from England, realising how high 19,340 feet in the air was! The feelings returned again when landing at Kilimanjaro Airport and seeing the beast of a mountain not just poking, but firmly above the clouds.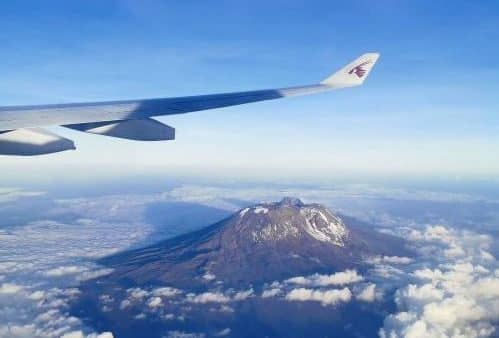 W

hat do you have to say now you've returned after a successful summit?
Firstly, thank you. Our clients have been so generous and amazing support both pre and post-trip. Thank you to my family, friends, Kilimanjaro team and fellow hikers, I couldn't have done it without everyone's support.
We are immensely proud of Toby for this achievement for showing an attitude and determination that we similarly hope to infuse into our business and finance ventures. We will support him in all of his endeavours, and look forward to hearing about his future adventures.
Toby & Josh are at 80% of their target at the time of writing, here's the link if you would like to donate: https://www.justgiving.com/page/toby-band-1676055504505
If you'd like to discuss your specific needs and ambitions and find the right advice for you, complete the contact us form and we'll be in touch shortly.