Environmental, Social and Governance
ESG Investment Partners
As an independent advisory, it's important for us to conduct due diligence and research the market for the best partners in certain fields. For sustainable investing, we have an approved panel of investment managers who we trust to look after our clients' money in a way we can all be proud of. These investment partners are:
Pacific Asset Management (PAM) offer a range of multi-asset sustainable portfolios, and an Article 8, global equity Longevity & Social Change fund. Within their multi-asset strategies sustainability is the main driver of returns, employing globally recognised frameworks and inhouse sustainability and ESG tools to assess the sustainability credentials of the underlying investments. Whilst the Pacific Longevity & Social Change Fund focuses on secular multi-year Longevity & Social Change themes with the S in 'ESG' at its core. As an Article 8 fund the portfolio team are committed to promoting ESG characteristics. PAM is proud to be a signatory to the UN Principles for Responsible Investment (UN PRI).

LGT offer a range of risk-rated and bespoke sustainable investment strategies. Introduced in 2009 the LGT Sustainability Rating for equities, bonds, funds and ETFs is an in-house rating tool that awards individual investments one star (poor) to five stars (excellent) for their sustainability quality based on the ESG score achieved. This gives clients access to easy-to-understand information about the sustainability quality of their investments and enables them to make their investments more sustainable.
Brooks Macdonald offer two responsible investment strategies: Advance and Avoid. Both offer an actively managed, multi-asset investment solution that benefits from our investment expertise and oversight. Advance invests in businesses that seek solutions to sustainability issues, or that have strong corporate policies and outputs relating to environmental, social, and governance (ESG) criteria. Avoid prevents exposure to companies involved in the production of armaments, tobacco, alcohol, pornography, and gambling.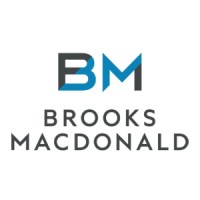 Green Angel Ventures (GAV), the UK's largest network of specialist investors fighting climate change, winning the UK Business Angels Association Angel Syndicate of the Year 2019. GAV have their own EIS Climate Change Fund, which aims to deliver specialist angel investment for the innovations we need to fight climate change. Please note that investing in small, growth companies (the type that tend to qualify for EIS) always carries risks. These risks include partial or total loss of capital, illiquidity, no dividends paid to shareholders and potential share dilution.
The content on this page does not constitute a recommendation, or advice in relation to any financial product, or any of the institutions mentioned. Investing into an ESG strategy does not guarantee a higher financial return than a traditional portfolio, nor does it protect an investor from total financial loss. By adopting a wholly ESG based portfolio, an investor is potentially limiting their investment options, which in turn could be increasing the risks taken. It is important to receive professional advice when seeking exposure to an ESG strategy.
If you'd like to discuss your specific needs and ambitions and find the right advice for you, complete the contact us form and we'll be in touch shortly.